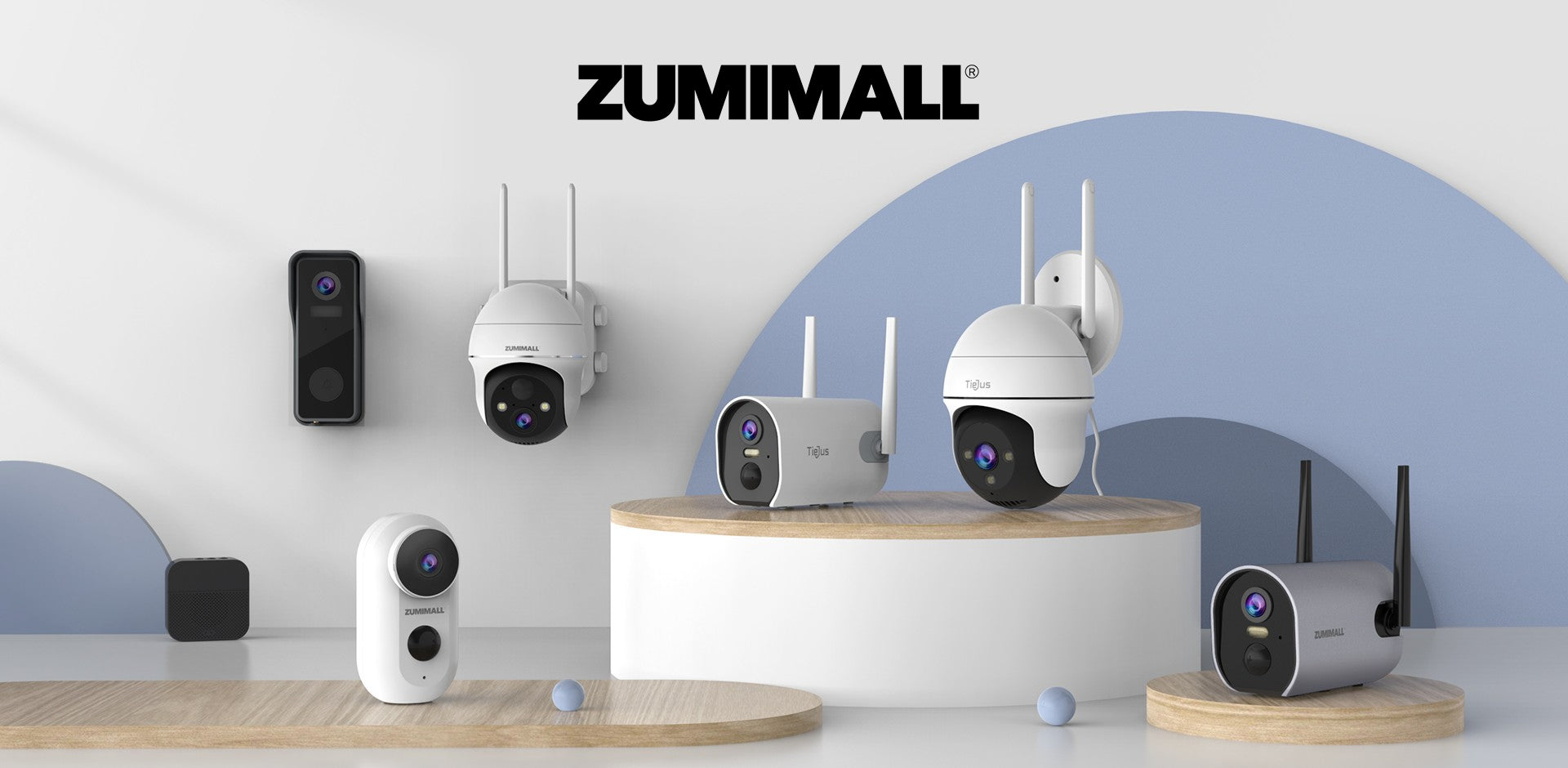 About APP:
Both ZUMIMALL and TieJus security cameras use ZUMIMALL APP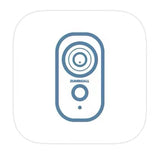 About ZUMIMALL Cloud Storage:
1. Click on the camera to enter the live page
2. Click on the top right corner of the settings button
3. Click on cloud storage service
You can view the detailed package content in the APP
(Graphic and Text)
GQ2/Bk04 Camera— Cloud storage: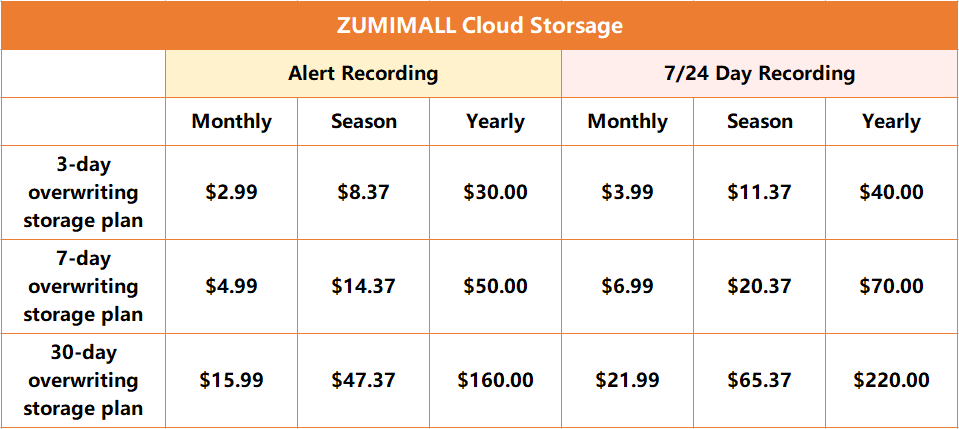 Wireless Security Cameras & Doorbells(G4, F5 , F5B, X1, X1P2, X2, E5, Q6, A3, J7, J9)— Cloud Storage:

ZUMIMALL Cameras — AI Intelligent Recognition Price List:
G4 Camera —

 Mobile SIM Card Package Price:
Note: The cloud service of ZUMIMALL APP is for single camera, open one camera's cloud service, and the others don't have cloud service, need to buy separately; cloud service is only cloud storage, can save the alarm video in the cloud.
ZUMIMALL APP's AI intelligence is for a single camera, open a camera's AI intelligent recognition, others also have no AI intelligent recognition, need to buy separately;
PS: AI analysis Identify the content of the main body of the screen: people, pets, vehicles, packages. And analyze its action behavior to make smarter push messages.
Mubilife security cameras use 
ANLIFE
 APP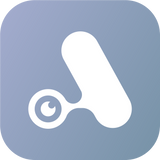 About ANLIFE

Intelligent Service

:
1. In the user interface, click Awareness Services
2. Check the subscription fee and package content of Basic, Upgrade and Pro versions
Wireless Security Cameras(MD3K, G7Bk, Q8K, BFQ8)—

Intelligent Service

:
Note: ANLIFE APP's Premium Service is an account opened Premium Service, cameras added under this account can enjoy the features of the Premium Service; Premium Service includes AI classification and detection, customized detection area, cloud storage memory capacity is larger and longer!