Among all solar security cameras, what makes MD3K outstanding?
More Powerful Solar Panel: Upgraded 5W solar panel brings 166% higher charging efficiency, greatly improving the battery life and freeing you from frequently charging the camera. While other solar cameras still need to be recharged every 1-2 months.
Waterproof Solar Panel Plug: Specially designed silicone plug prevents the charging port from being corroded by water on rainy days, which is the most common problem that other solar cameras meet.
Large-Capacity Battery & Easy to Install: The high-capacity battery-powered security camera has a long standby time even without solar panel. The outdoor camera is 100% cordless and is very easy to install anywhere: doorway, garage, garden, yard, etc.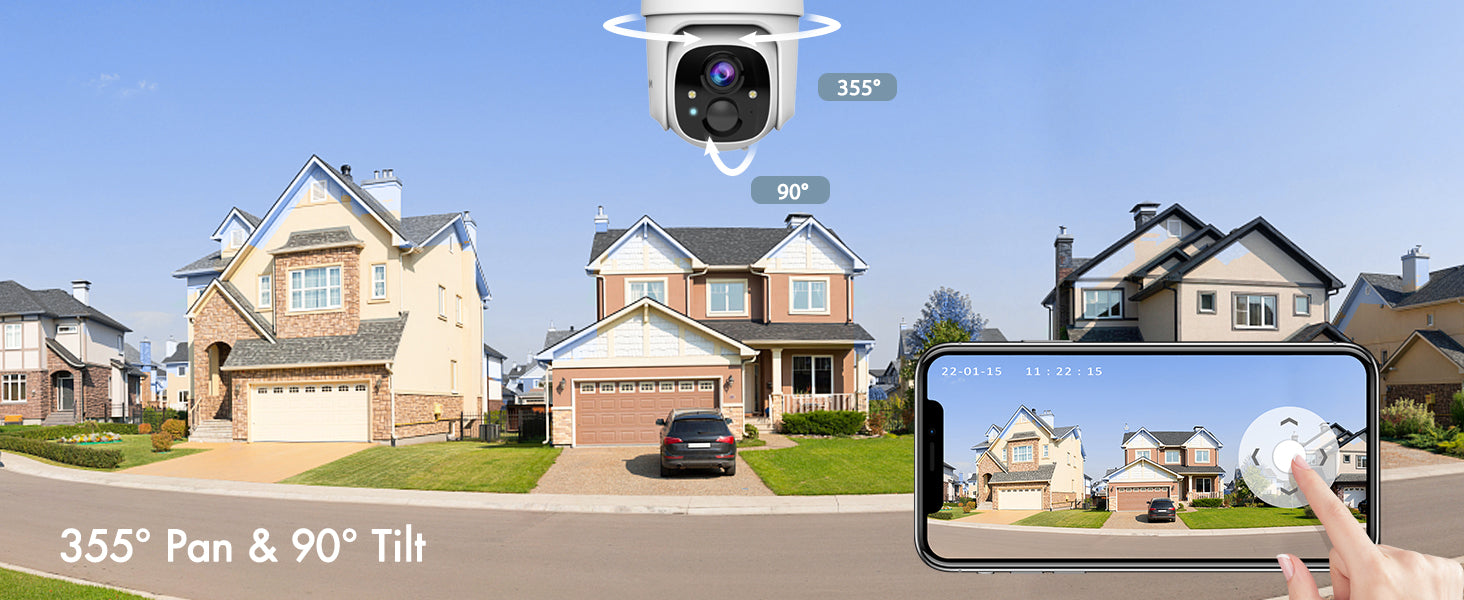 GET MORE AREAS COVERED
355° All-around Protection
You can easily control the PTZ camera to rotate 355° horizontally and 90° vertically to cover every angle of your house.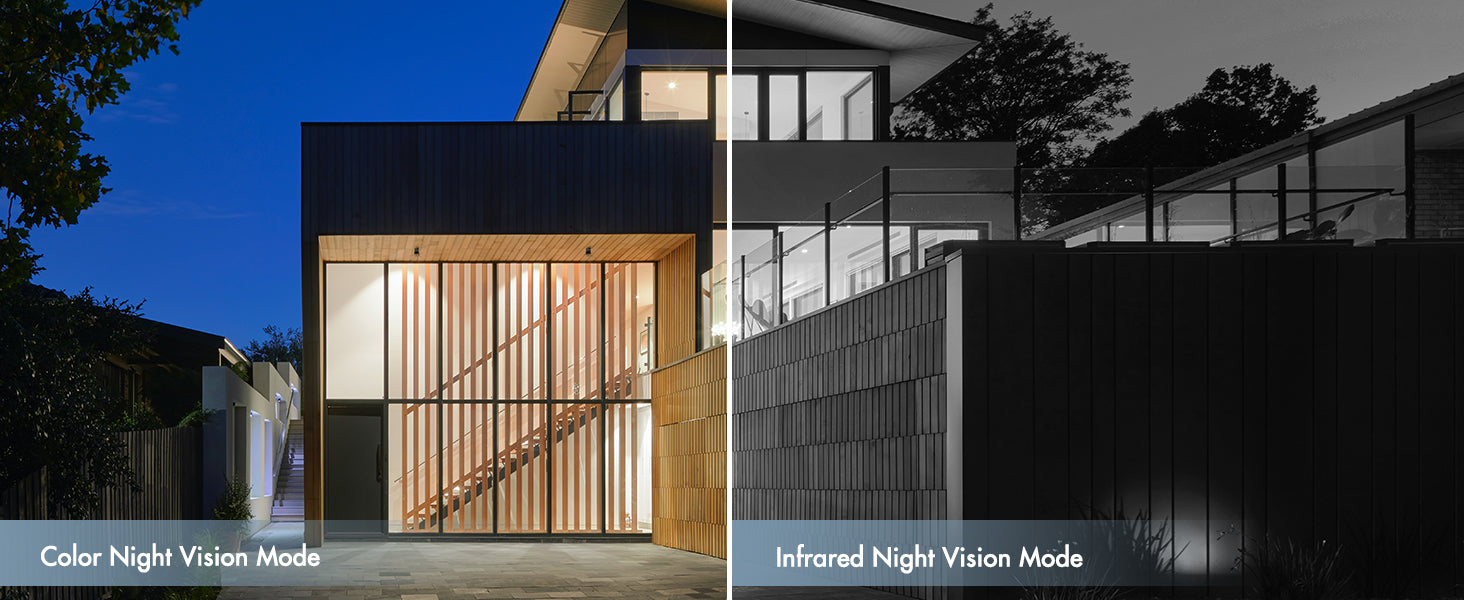 Color Night Vision
Stunning Night Vision, Clear As Day
Support both infrared & color night vision. See up to 100ft clearly. Detection range can be 33ft.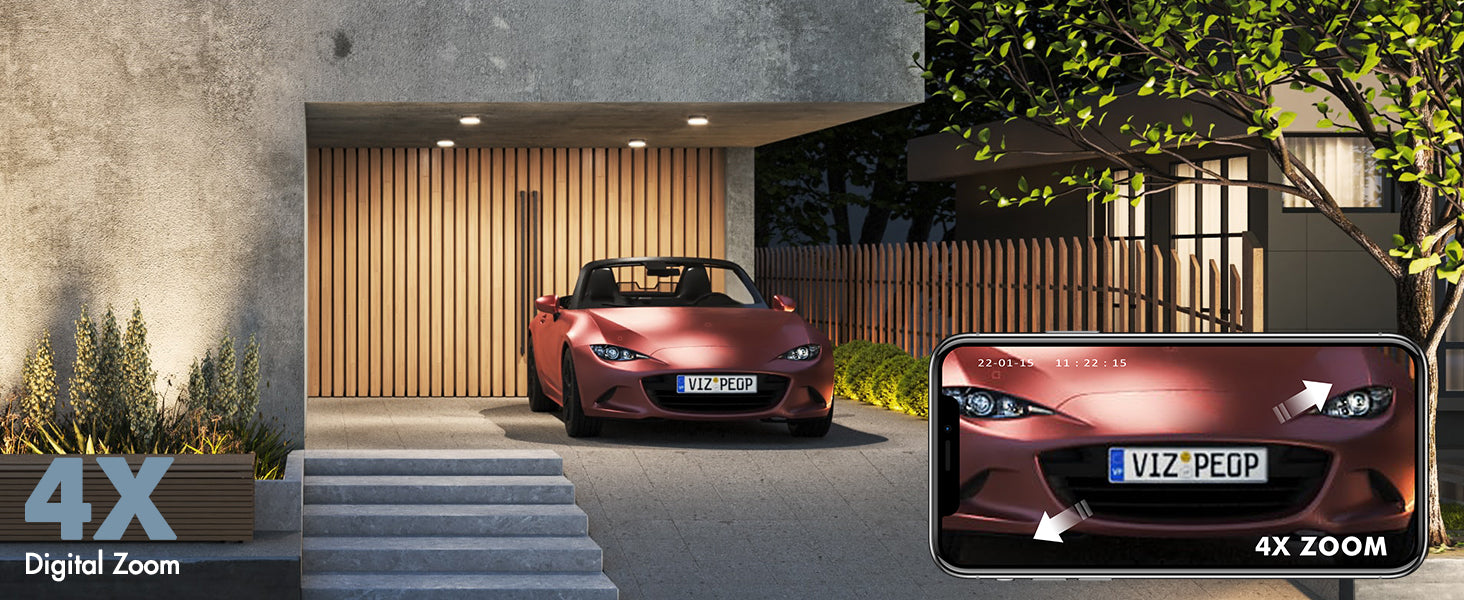 Never Miss Any Detail
Full HD lens and 4X digital zoom (no optical zoom) allows you to see details in sharper images.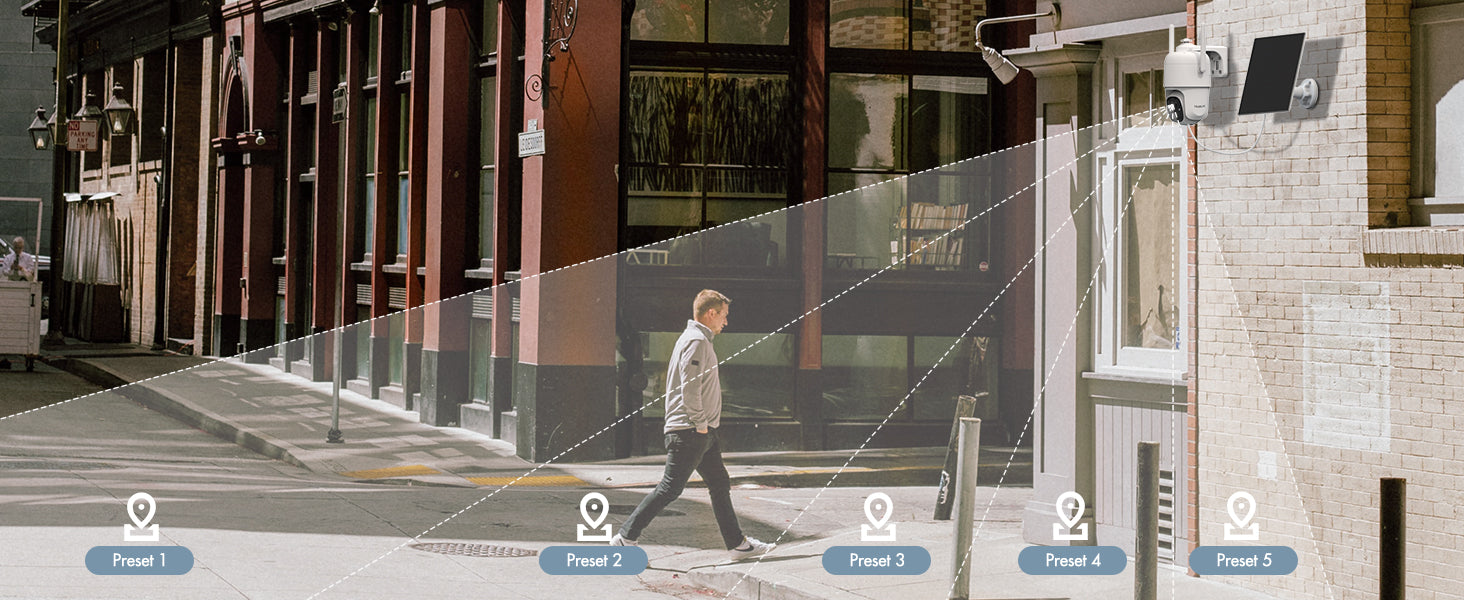 Quickly Aim at 5 Preset Positions
Preset max 5 common locations. Camera can quickly turn to the targeted position with just one click.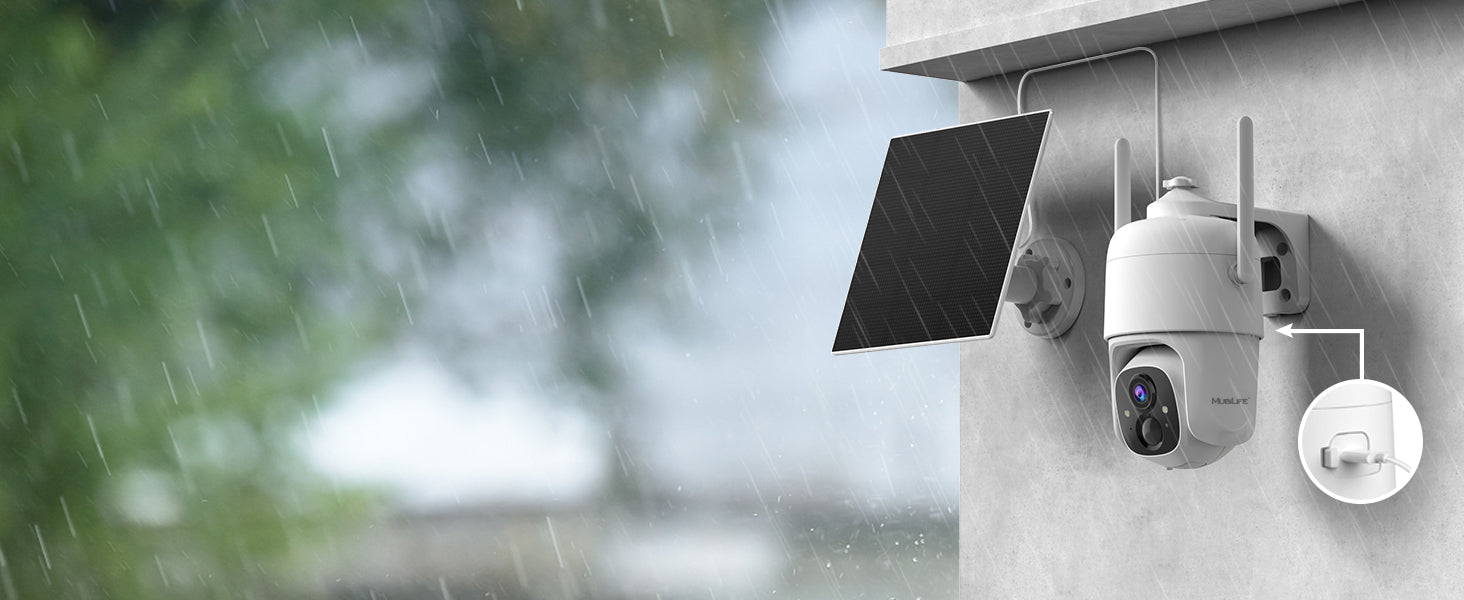 166% Faster Charging & Waterproof Plug
The solar panel has a 166% faster-charging speed. A special waterproof plug protects itself on rainy days.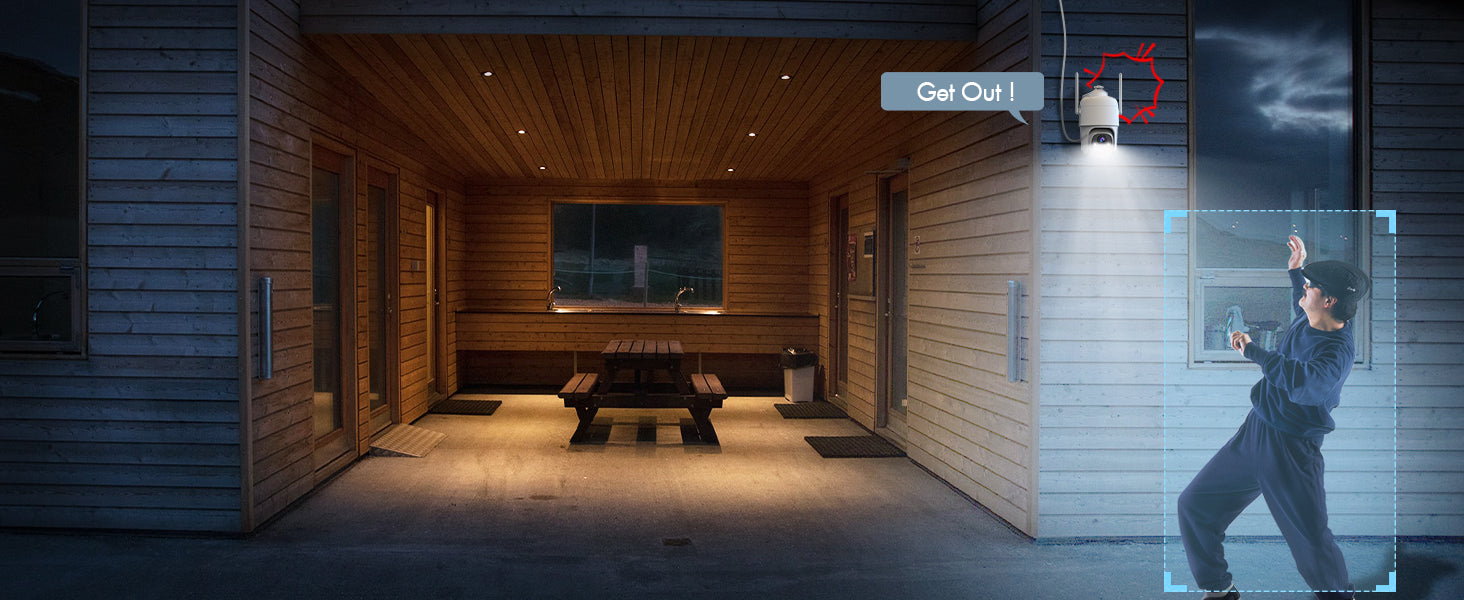 Scare Away the Suspicious with One Click
Bright spotlight and 90 db siren can be activated on app to stop the crime before it happens!
Recognize Person/Pet/Vehicle/Parcel Intelligently
AI algorithms can differentiate targets intelligently. Give more accurate alerts.(30-day free trial)
Only Receive Notifications from Specific Areas
Only motions triggered in the chosen zone will push alert. No unnecessary bother.(30-day free trial)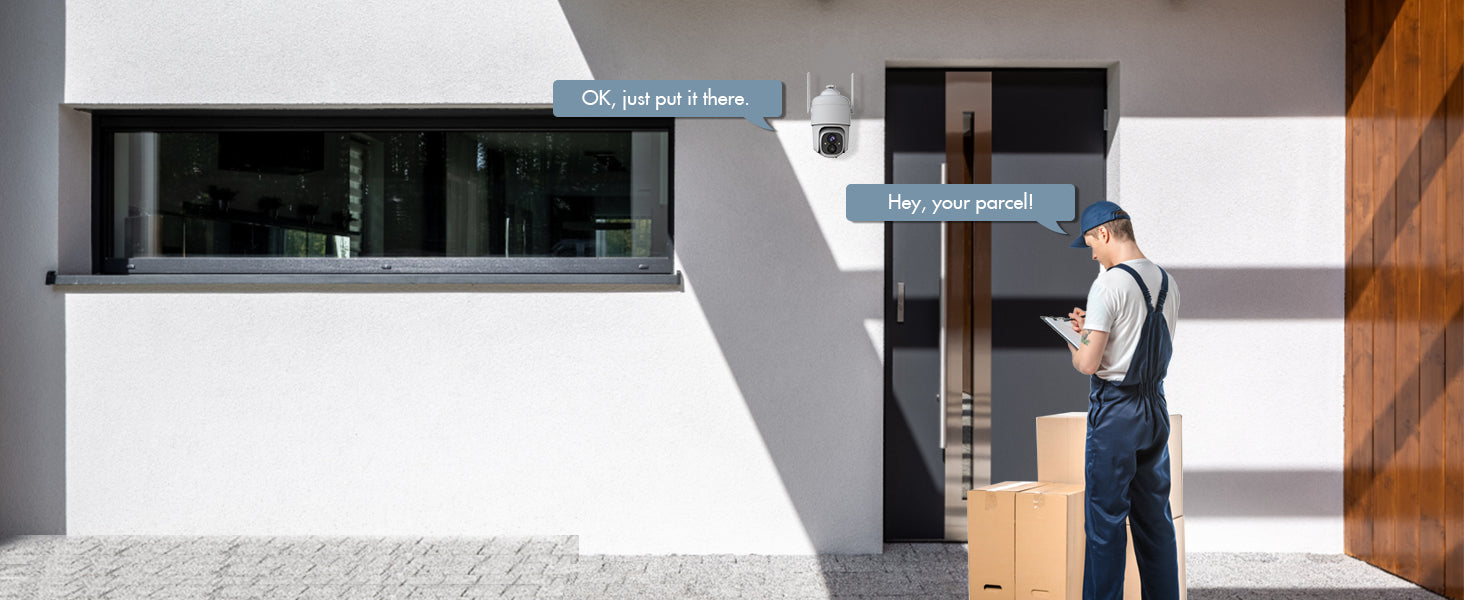 Clear 2 Way Talk, No Noise and No Lag
Talk to couriers, guests or pets with noise-canceling mic wherever you are.
Automatically or manually from the ANLIFE App to ward off unwanted guests.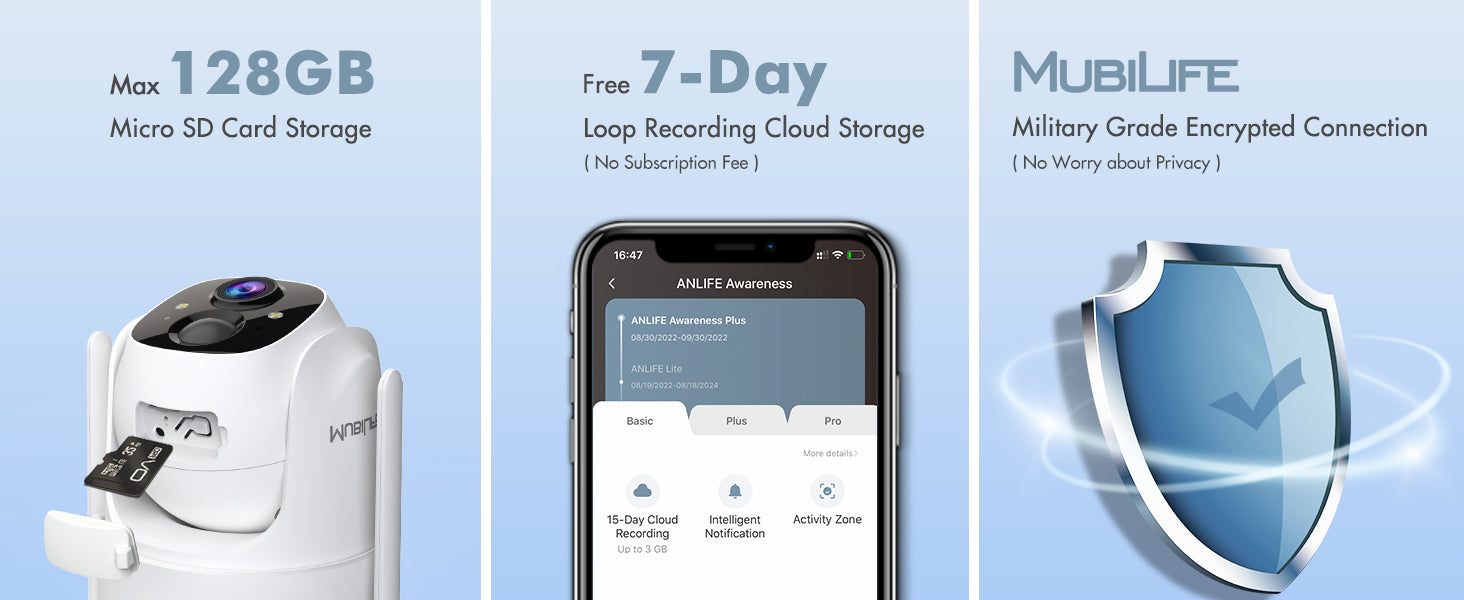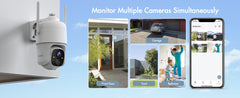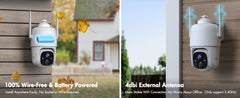 Multi-Users Device Sharing
You can share your device to 10 users. Your family can watch live view simultaneously via their own devices.
IP66 Waterproof
The outdoor camera applies IP66 waterproof material, thus it can withstand any bad weather. Protect your house all year around.
Set Duration & Sensitivity
Sensitivity can be customized to improve accuracy and reduce false alerts. Recording duration can also be customized to extend the battery life.
Scheduled Alarm Plan
You can customize the alert plan so the camera will only push notifications to your phone when you want to receive them. Have a nice sleep.
*APP: ANLIFE / VicoHome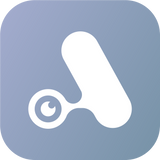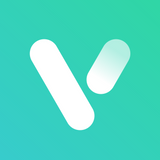 1)Download ANLIFE / VicoHome APP
2)Reset the camera
3)Scan the QR code