2022 Updated, ZUMIMALL 2K FHD Doorbell Camera Wireless With Wireless Chime
If you are looking for a wireless doorbell camera with the following features, the ZUMIMALL doorbell camera can be your top choice:
√ 2K 3MP FHD Image & Night Vision
√ IP66 Waterproof 
√ Safer Battery Quality & Larger Capacity Battery 
√ Super Easy Installation and Setup
√ Anti-dismantling Alarm
√ 100% Wire-Free & Stable WiFi Connection(2.4GHz only)
√ More Sensitive Motion Detector & Smarter Alerts & PIR Human Detection
√ Two-Way Talk Real-Time Audio
√ 30s Preset Voice Message
√ Compatible with ZUMIMALL & Cloudedge APP
Updated 2K 3MP Image Quality
Wide Angle & Smart Vision - This 2K 3MP FHD wireless video doorbell camera with clear night vision provides a clear view day and night. The clarity is 4 times higher than 1080P cameras. With a 145°, wide angel views the wireless doorbell camera can protect you all day around so you don't miss a thing.
Note: Only cameras bought after 2022/7/1 are of 2K image quality.
Super Easy Installation & Unlimited Sharing - This wireless security doorbell camera comes with all tools you need to install. A wireless chime that can be setup anywhere in your home is also included. Support both ZUMIMALL and CloudEdge APP. You can share the device via APP so multiple users can view video simultaneously.
100% Wire-Free: Say goodbye to hassling wires. Integrated large capacity battery makes this camera convenient for all people including renters.
Activated Motion Sensor Alerts - Get notified on your smartphone from anywhere in the world on your phone when someone is at the door. After upgraded in 2022, the wireless video doorbell is equipped with more advanced motion sensor and provides higher level of smart security. Stop the crime before it happens!
Tamper Alarm - If someone tries to remove the doorbell camera, an alarm will be issued and a video alarm message will be sent. No worry about the camera being stolen.
Alarm Plan - Customize your alarm plan to receive notifications when you need, and you will not be bothered when you do not want to.
Two-Way Audio & Voice Message - ZUMIMALL wireless video doorbell can provide you real-time clear two-way audio with built-in microphone and speaker. Select a pre-recorded 30 seconds voice message for quick replies when you're not available to talk or in a hurry.
ZUMIMALL is always securing your home security!
Whether you're home or away, the home security smart doorbell camera from ZUMIMALL comes with all you need to ensure you're connected to your home. You can control everything from your ZUMIMALL app on your smartphone.
ZUMIMALL has a professional technical support team and we always attach great importance to each customer's satisfaction. If you have any questions or meet any difficulty when using the product, please do not hesitate to let us know! We will provide you with help as soon as possible!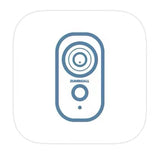 1)Download ZUMIMALL APP
2)Reset the camera
3)Scan the QR code
4)Successfully connected to WiFiZUMIMALL APP can add wireless camera unlimited and support 4 different members to share live broadcasts.
Cloud Service:
AI Services: